HD Display Screen Intelligent Toilet With Ambient Light:YCB88G
2022-11-23 17:16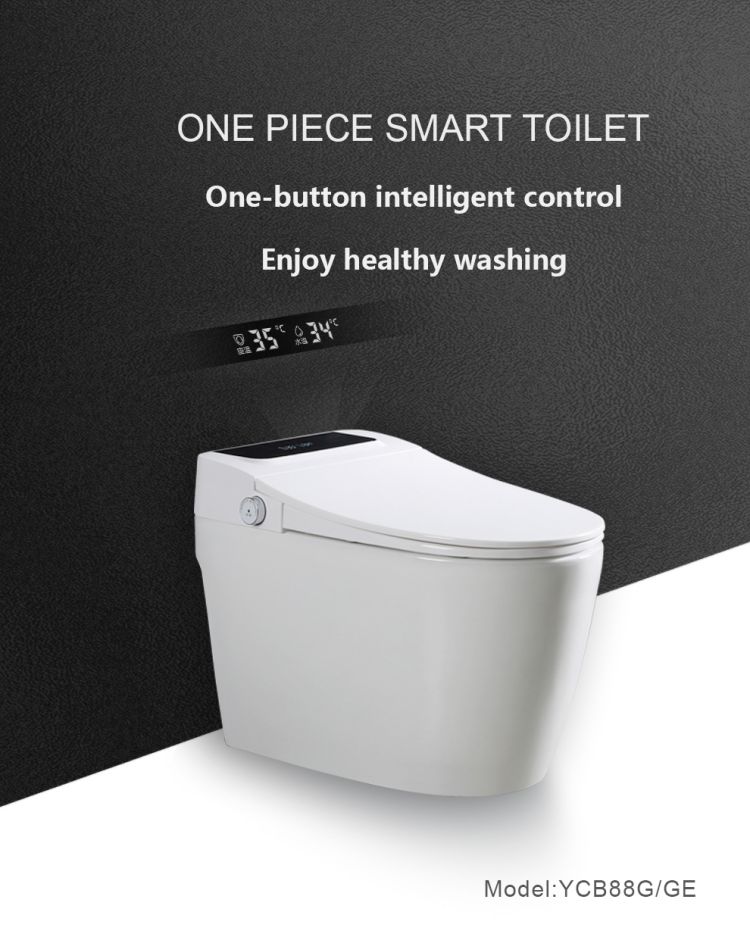 YCB88GE: Standard mode+Automatic open/close
YCB88GE-PJC: Standard mode+Automatic open/close+ Bubble foam + UV sterilisation + No water pressure limit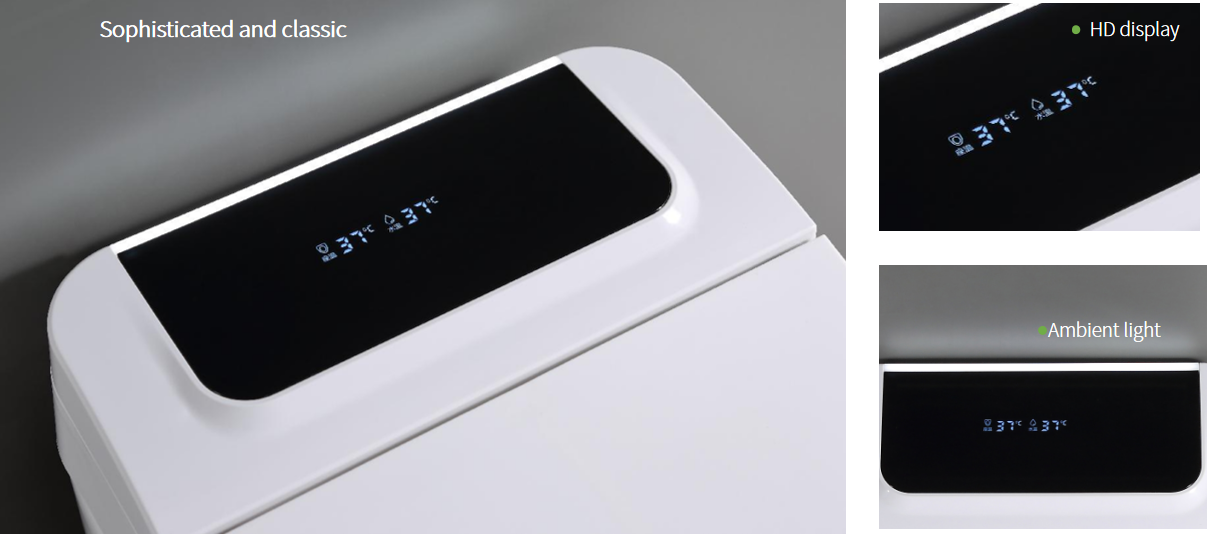 Smart toilet with ambient light above the display.
A wealth of useful features to make your life smarter.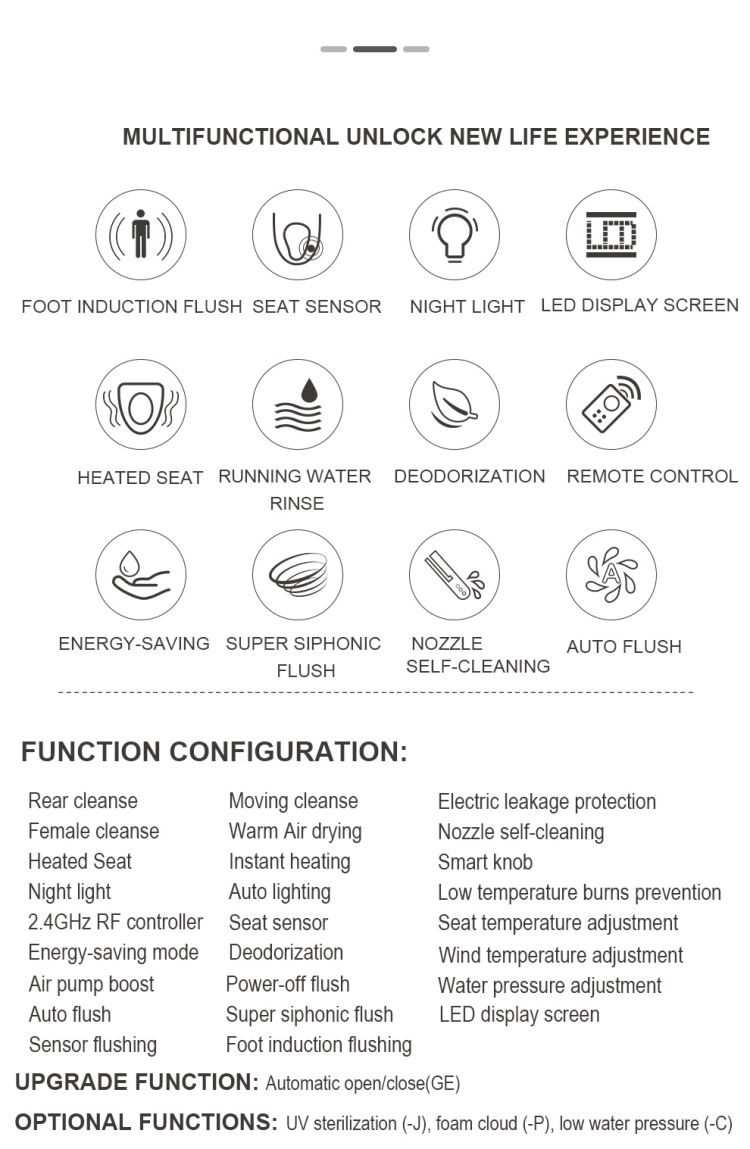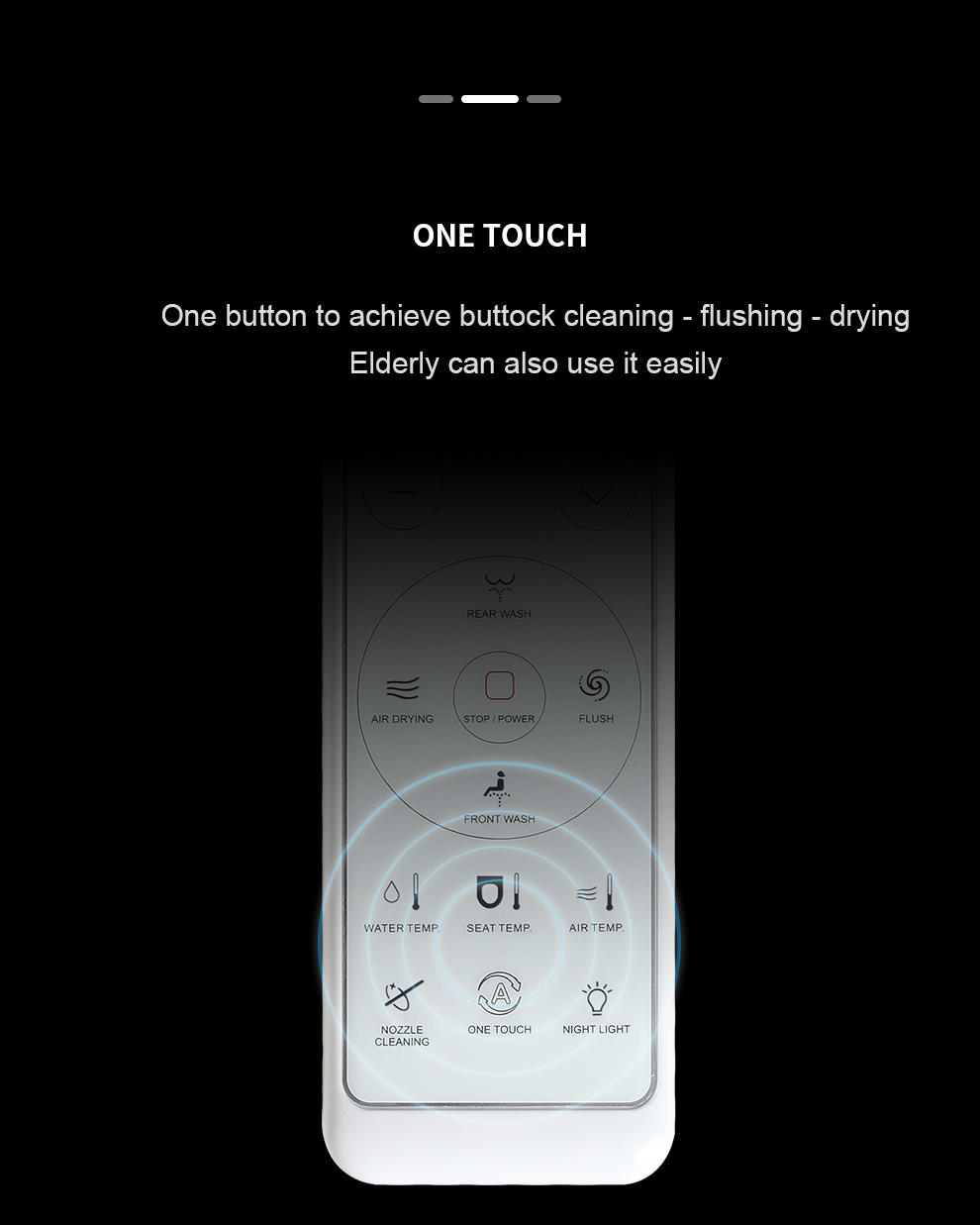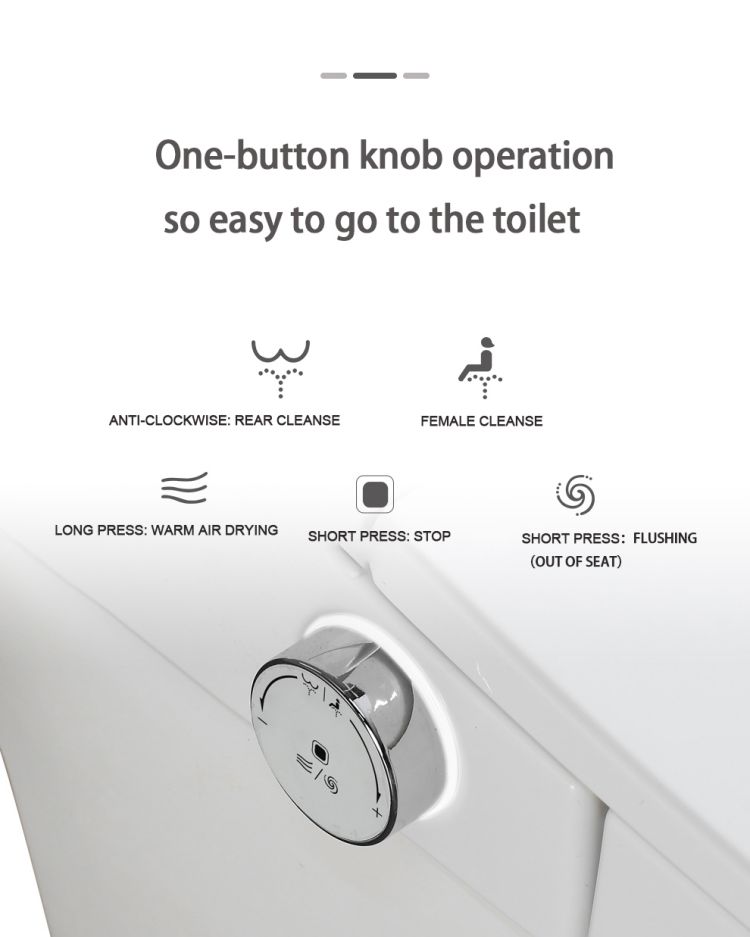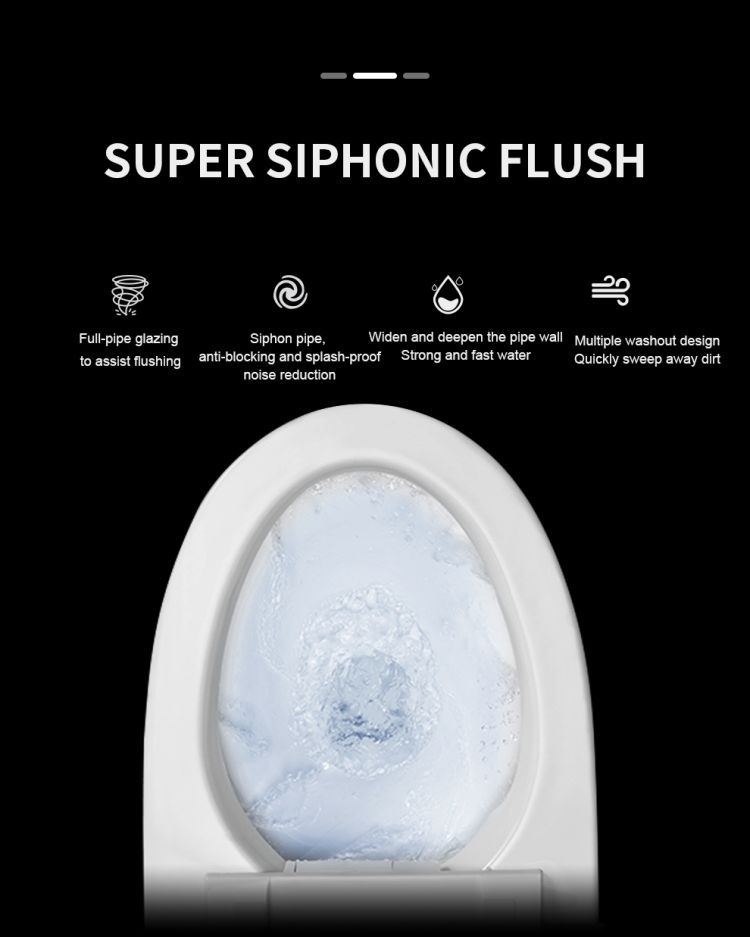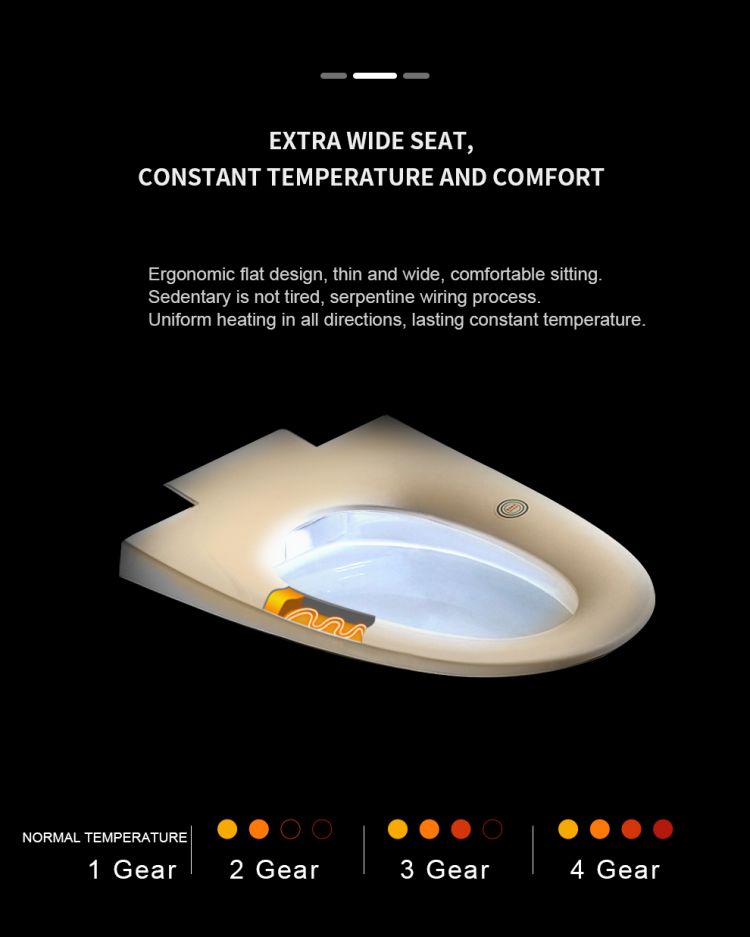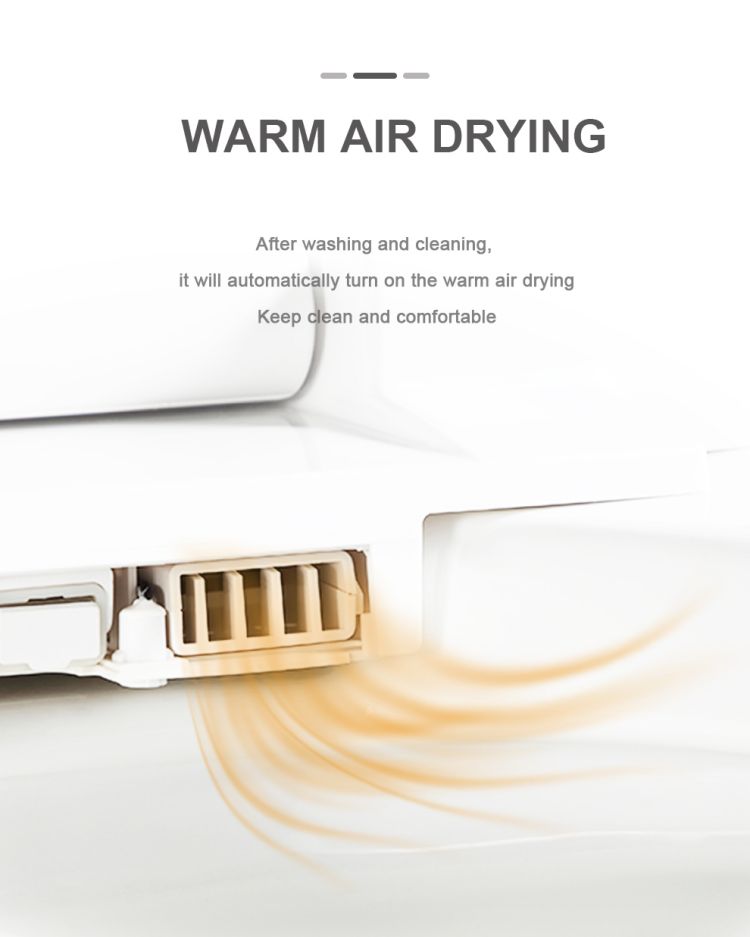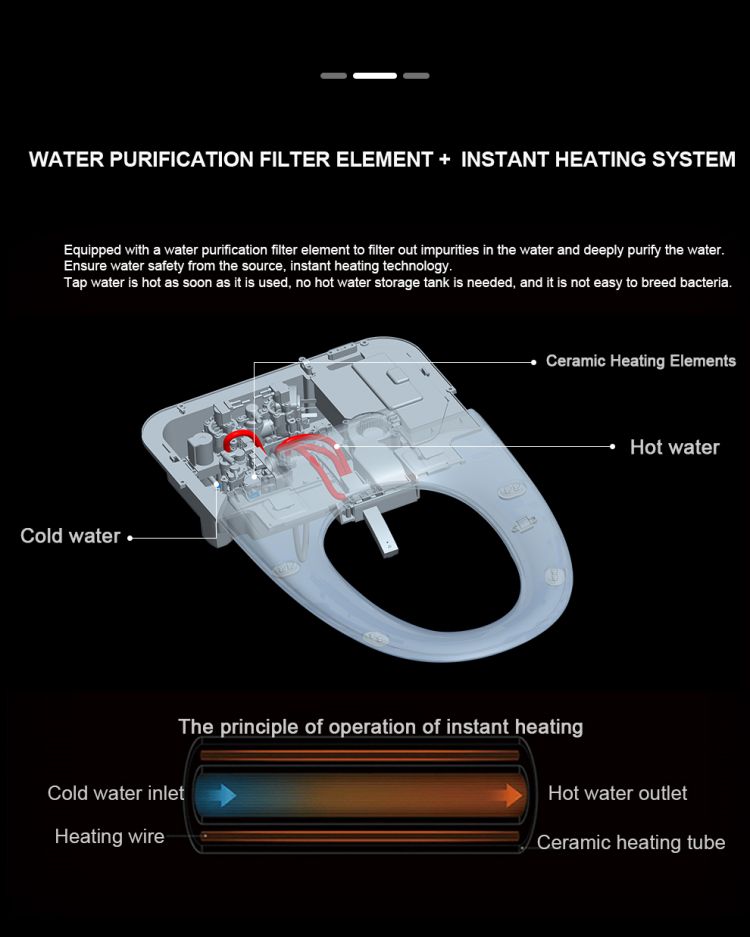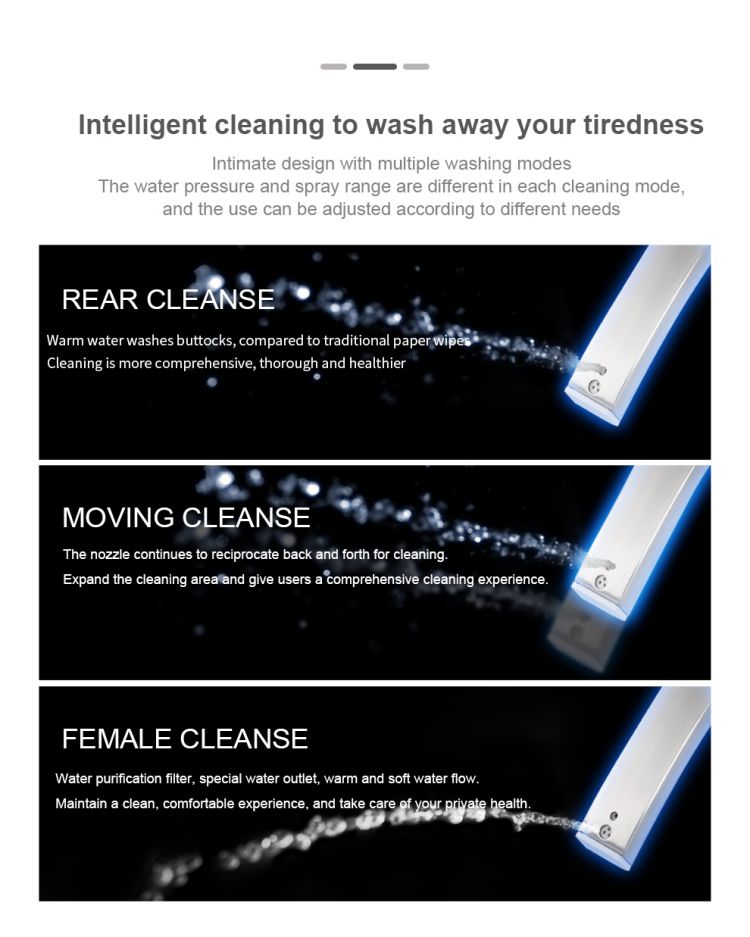 The thoughtful design of the "curved spray bar" optimises the cleaning area,
so that the spray bar does not have to extend too far to a
chieve the same rinsing effect and avoids splashing excrement,
making it more hygienic to use.
The nozzle is made of antibacterial material, which effectively inhibits the growth of bacteria.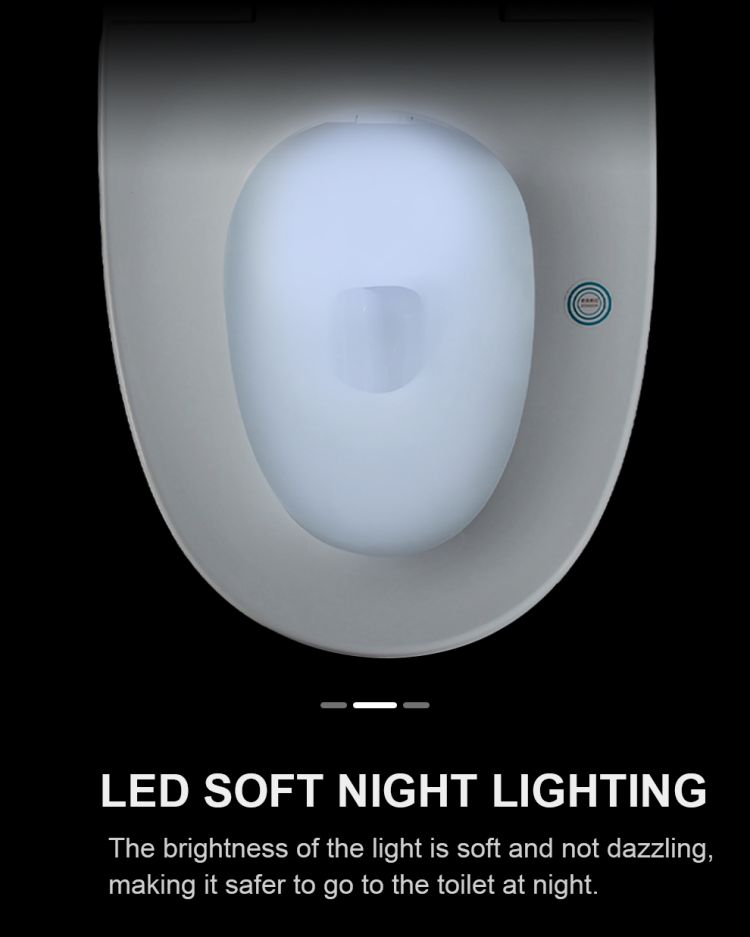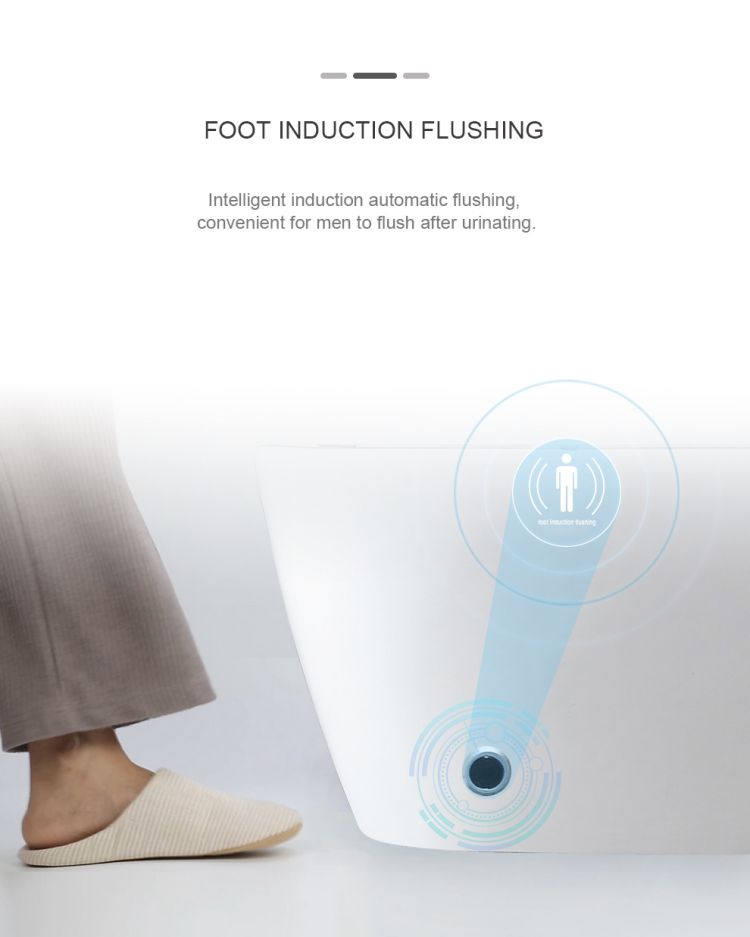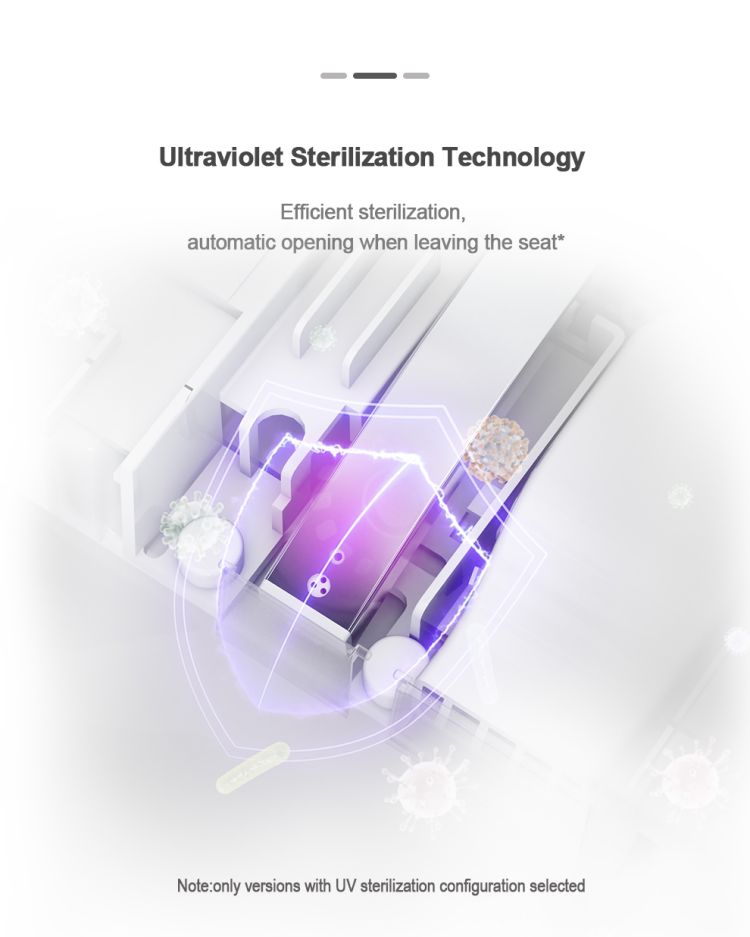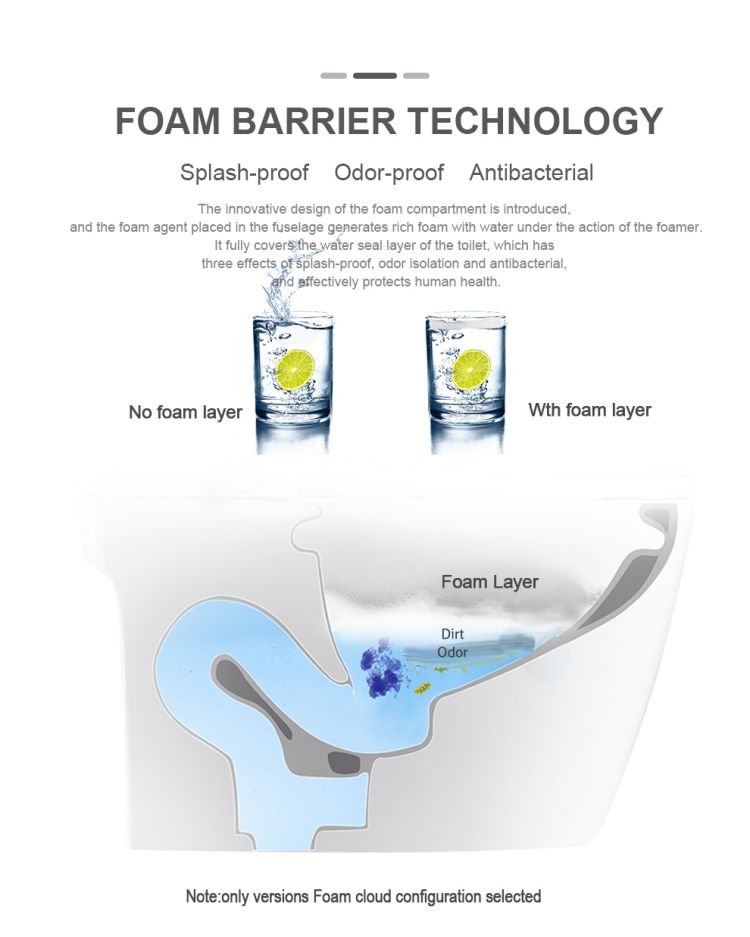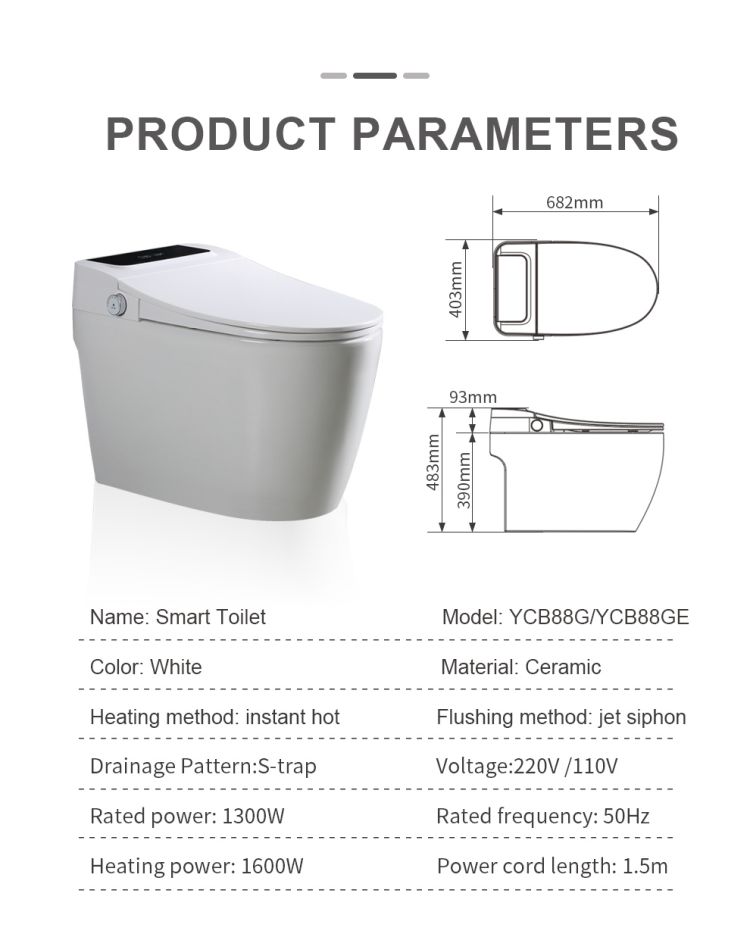 Get the latest price? We'll respond as soon as possible(within 12 hours)